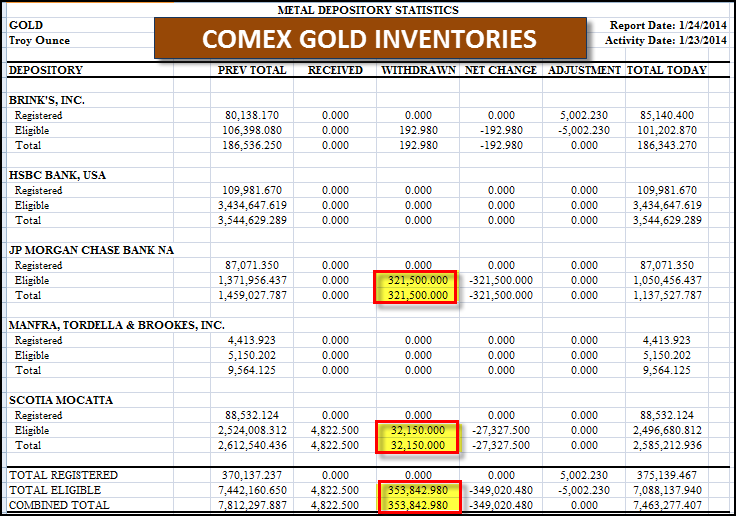 In a surprising change from its inventory build over the past few months, JP Morgan had the largest one-day withdrawal of gold ever.  JP Morgan had 321,500 (exactly 10 metric tons) withdrawn from its Eligible category today.
In just one day, JP Morgan lost 22% over its total gold stocks at the Comex.  Total gold inventories at JP Morgan declined from 1,459,027 oz yesterday, to 1,137,527 oz.
Also, there was another 32,150 oz of gold withdrawn from Scotia Mocatta's Eligible inventories.  This is quite interesting as the removals from both JP Morgan & Scotia Mocatta turn out to be exactly 10 metric tons (JP Morgan) and 1 metric ton (Scotia) for a total of 11 metric tons.
Furthermore, there are only 357,139 oz of gold in the Registered Inventories at the Comex.  February is going to be a big delivery month and it looks as if there may not be the available metal to satisfy delivery requests.
It seems as if 2014 may be the year that the Financial System finally falls over the cliff.