Gain exclusive access to all "Silver Members" content on the SRSrocco Report Main Page.  Receive real-time updates on the statuses of the precious metals markets, energy sector, and the economy through three-four new SRSrocco Report articles and videos researched, written, and produced posts by SRSrocco and team per week.
Silver Members will retain access to articles and videos on the following topics that will be unavailable to the public.

Get 80% or more of the SRSrocco Report content than viewers of our public-facing site. Once a Silver Member, you can access the Silver Member material by clicking on the Silver Member button layered throughout the website.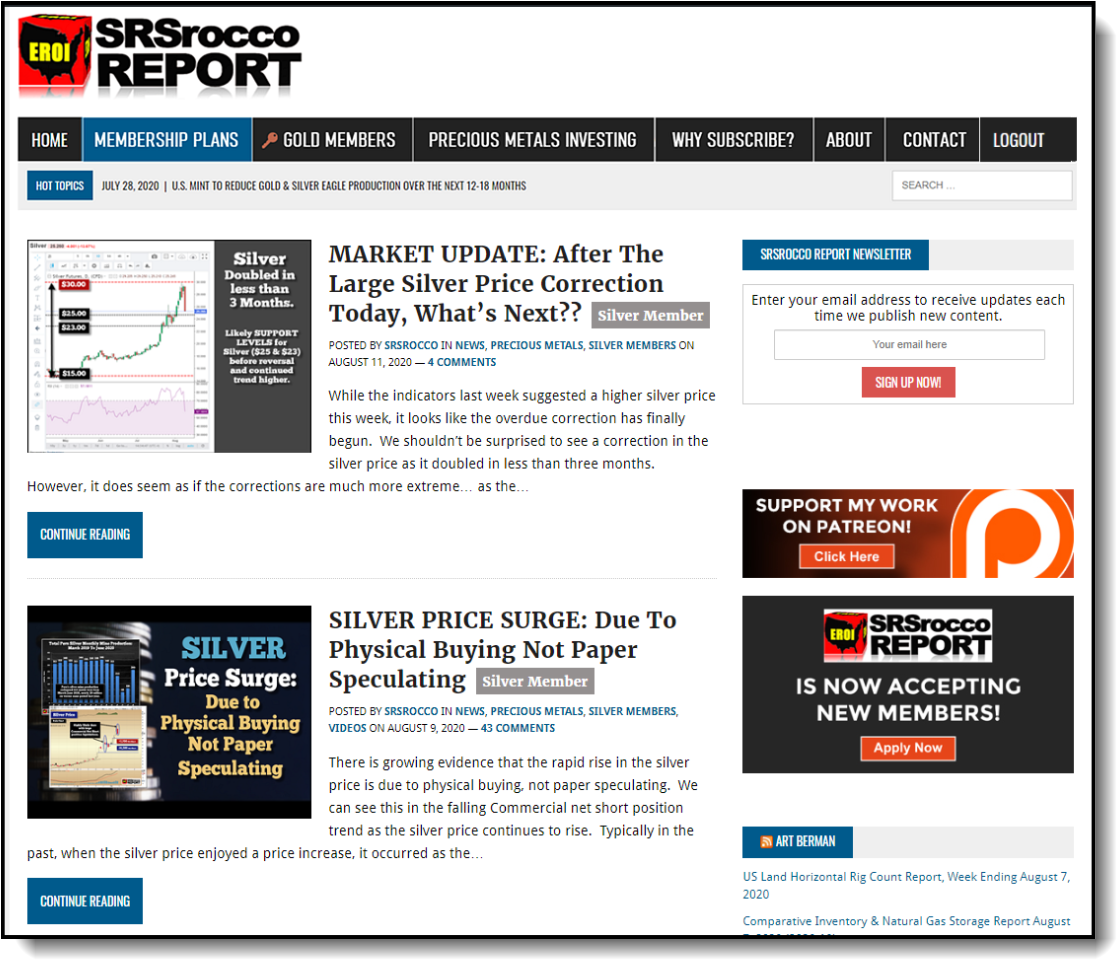 Additionally, Silver Members will have access to seven years of archived posts that are only available to Silver Members or above. There are over 1,000 posts, articles, and videos in the archives. You can find the SRSrocco Report archives at the lower right-hand side of the website.
Here are some examples of Silver Member Posts for each topic listed above:
Silver & Gold Investing:

Silver & Gold Mining Updates:

Silver & Gold Supply-Demand Information:

Energy Analysis:

Financial & Economic Analysis:

Basic EROI – Energy Returned On Investment Analysis

How The Falling EROI Will Impact Everything In The Future:

If you would like access to this information, please consider joining us as a Silver Member.  And, if you'd like even more access to original SRSrocco material, please consider becoming a Silver Member.