With energy prices continue to surge higher, the U.S. Mint updated their sales figures today, showing Gold Eagle sales have quadrupled compared to the same period last month.  Also, Gold Eagle sales have already surpassed 1 million oz, and there are still two and a half months remaining.  U.S. Mint Gold Eagle sales are RED HOT right now compared to Silver Eagles.
However, I see that changing in the future as more investors realize how undervalued silver is compared to the $229 trillion Global Bond & Stock Market Bubble.  We must remember, the $229 trillion in Global Bonds and Stocks are claims on future economic activity based on rising energy production.  This is much different than a gold or silver coin that derives its value on "ENERGY BURNED IN THE PAST."  Thus, physical gold and silver are Stores Of Energy Value, while Stocks & Bonds are Energy IOUs.
Just take a look at how strong U.S. Mint Gold Eagle sales have been for the first eight days in October compared to the same period last month.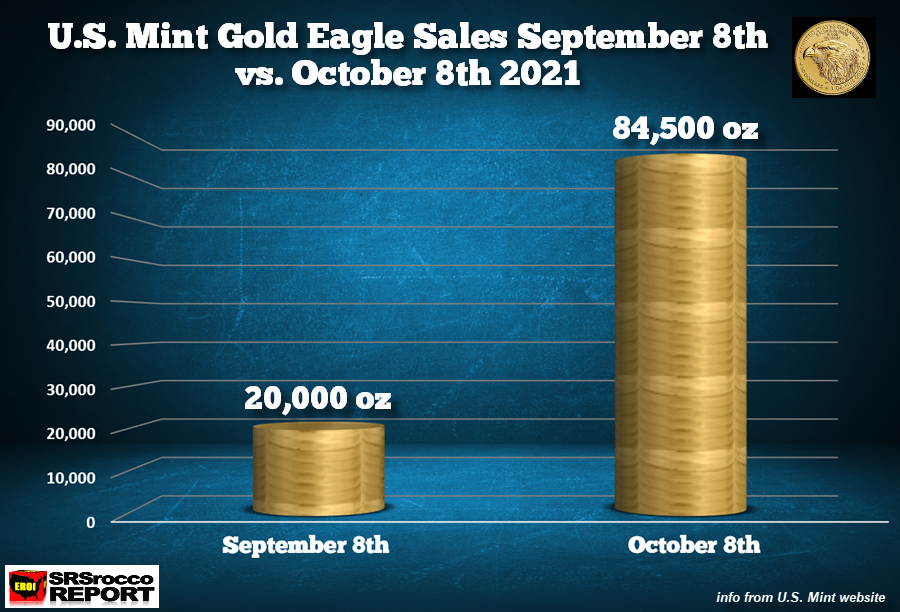 Gold Eagle sales had more than quadrupled to 84,500 oz versus 20,000 oz last month.  Furthermore, Gold Eagle sales so far in October have already surpassed September's total figure of 75,000 oz.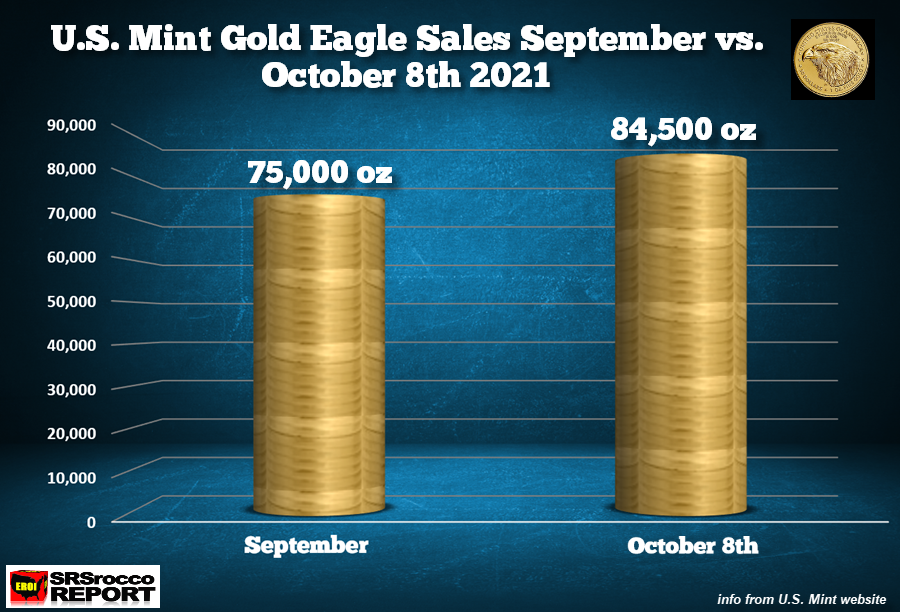 The majority of Gold Eagle sales during the first week of October are 1 oz coins (81,500), followed by 1/4 oz coins (4,000), and 1/10 oz coins (20,000).  Moreover, Gold Eagle sales have already surpassed 1 million oz, the first time since 2011… more than a decade ago.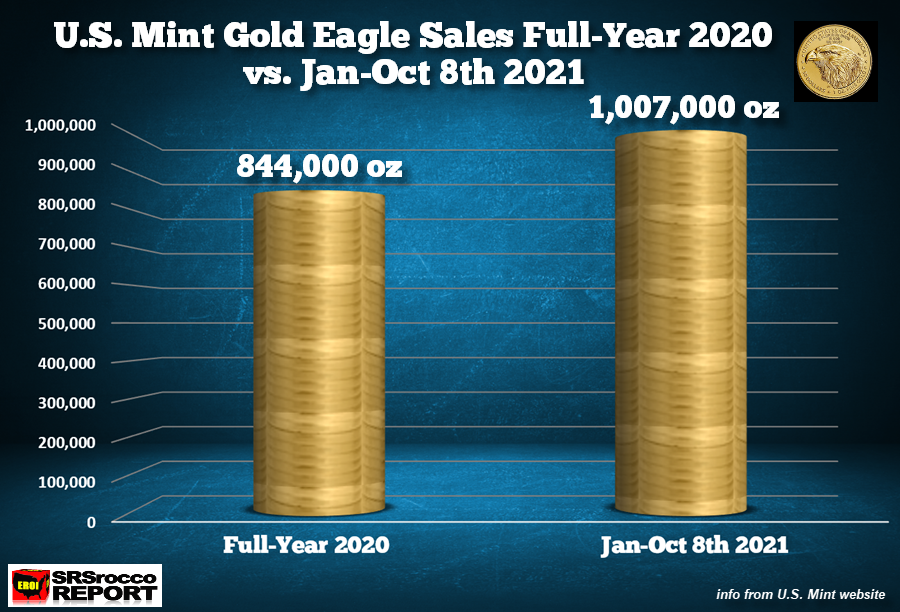 Investors have purchased nearly $2 billion worth of Gold Eagles ($1,900 average price all coins) so far this year and approximately $800 million of Silver Eagles ($30 average price).  U.S. Mint Silver Eagle sales are 500,000 as of October 8th.  So, it seems that investors are buying a higher percentage of Gold Eagles currently due to the ongoing energy crisis concerns.
We just wanted to show how CLOUD HARD ASSETS, which we sponsor on the website, has some of the lowest prices and best service in the industry.   The prices below are from the TOP ONLINE DEALERS vs. Cloud Hard Assets.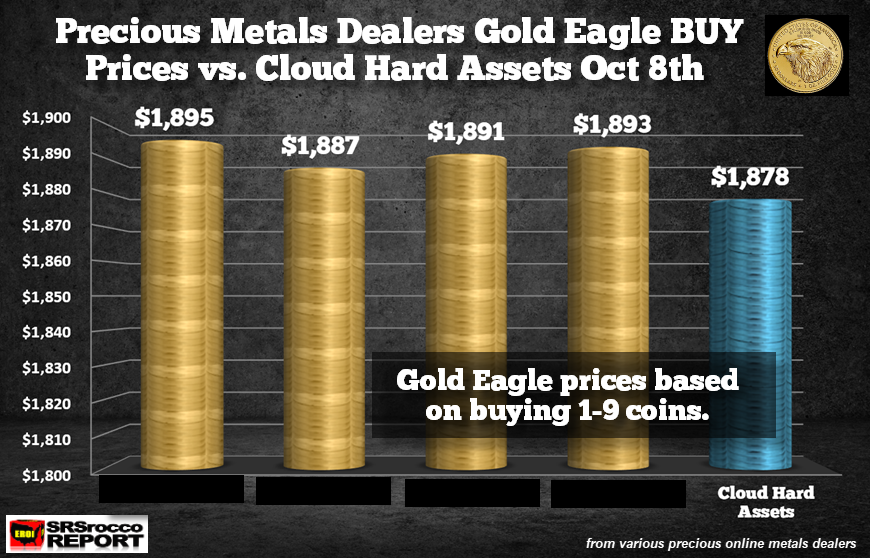 You can contact Tom, Dan, or Jade… Click here: CLOUD HARD ASSETS.  You can also call (800) 247-2812.
DISCLAIMER: SRSrocco Report provides intelligent, well-researched information to those with interest in the economy and investing. Neither SRSrocco Report nor any of its owners, officers, directors, employees, subsidiaries, affiliates, licensors, service and content providers, producers or agents provide financial advisement services. Neither do we work miracles. We provide our content and opinions to readers only so that they may make informed investment decisions. Under no circumstances should you interpret opinions which SRSrocco Report or Steve St. Angelo offers on this or any other website as financial advice.
Check back for new articles and updates at the SRSrocco Report.  You can also follow us on Twitter and Youtube below: