If you are New to the SRSrocco Report or an Existing Member and would like to check out our Top Important Posts over the past few years, this is the place to do it.  These archived Posts and Reports will help new subscribers understand our fundamental analysis of why energy and precious metals are so important.
This also allows existing members to rewatch these videos, or if you haven't, the ability to do so.  It wasn't easy to select these Top Posts from the hundreds, but if you remember any additional ones not included, let me know in the comment section, and I will include them.
Lastly, there are more Gold Member posts below because these tend to be the more time-consuming reports, while most Silver Member posts are updates on the current situation at the time.  My suggestion for the first is the LATE BRONZE AGE COLLAPSE: Amazing Parallels To The Coming Collapse Of The High-Tech Global Economy in Silver Members, followed by the High-Tech Global Semiconductor Supply Chain Heading Towards Collapse PART 2 in Gold Members.
I did not include Posts or Reports on Individual Stocks, Mining Companies and etc, because there were too many.  If you are a Gold Member, you can find these by going to the GOLD MEMBER site and clicking on the different tabs at the top of the page.
Just click on the Gold or Silver Member Post image to access the content.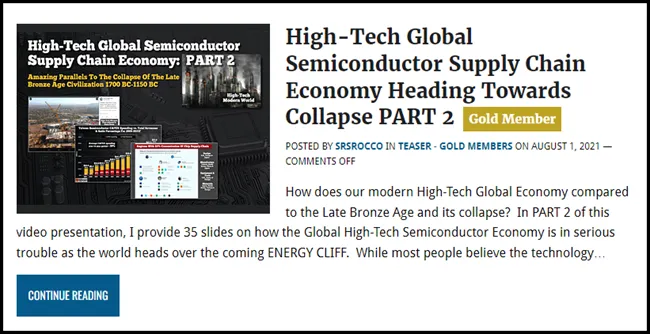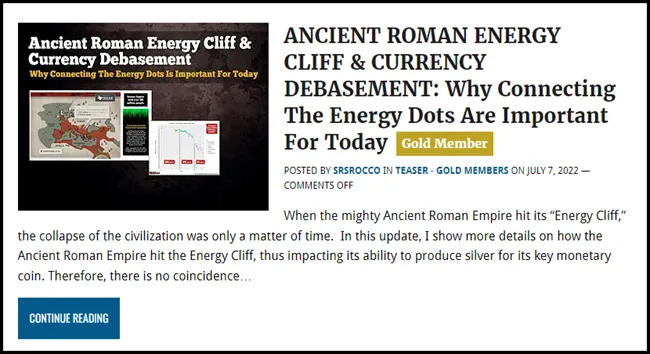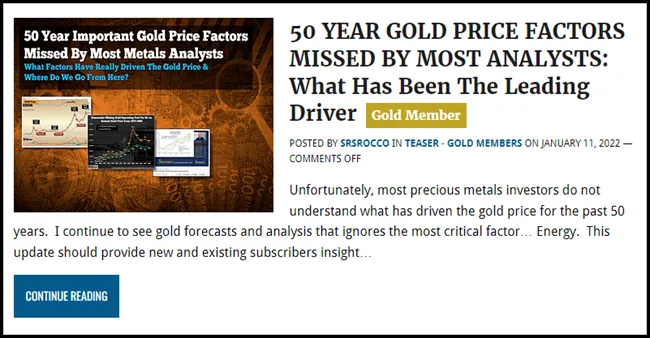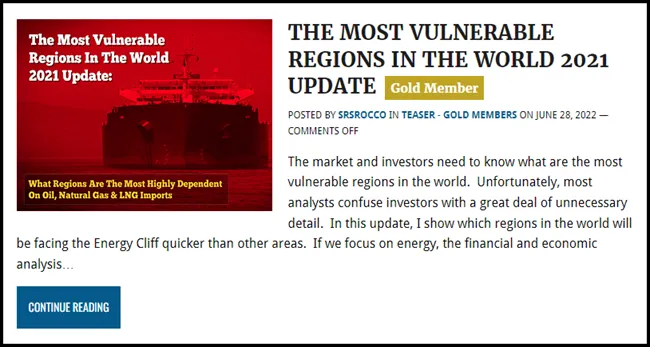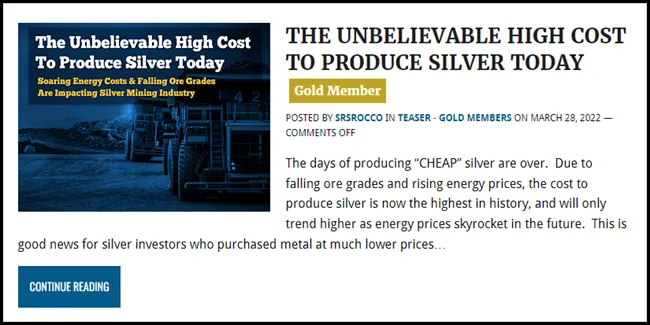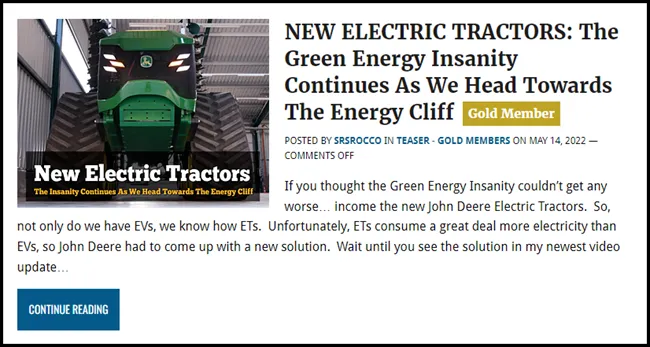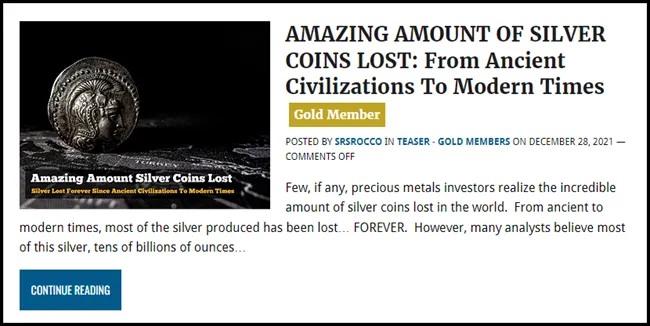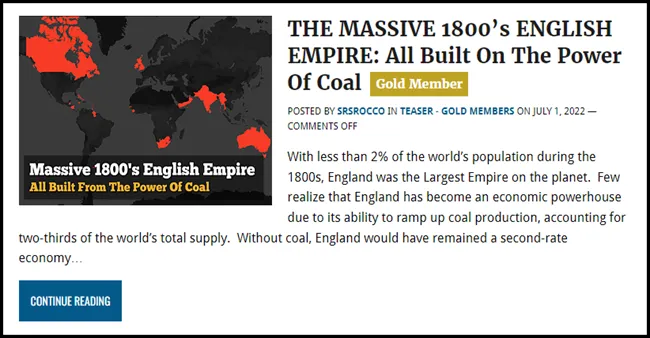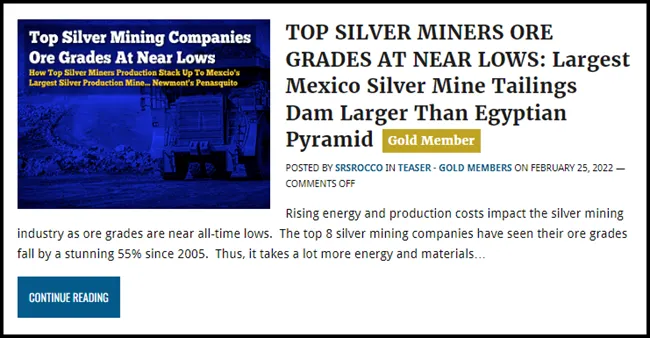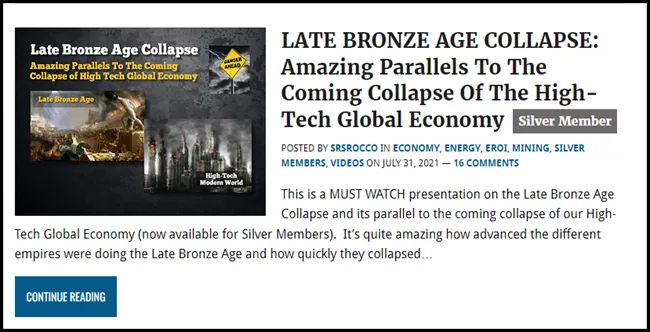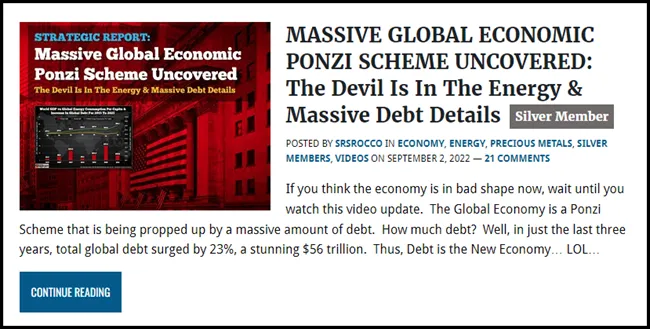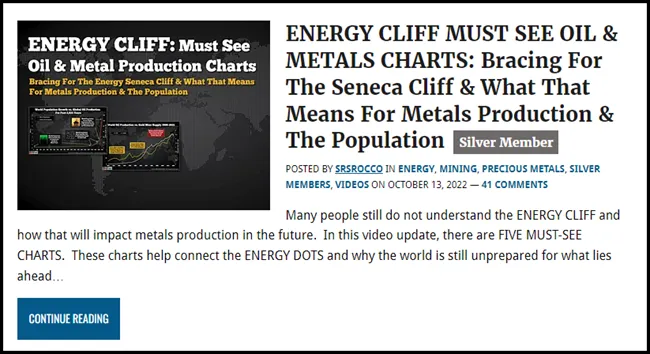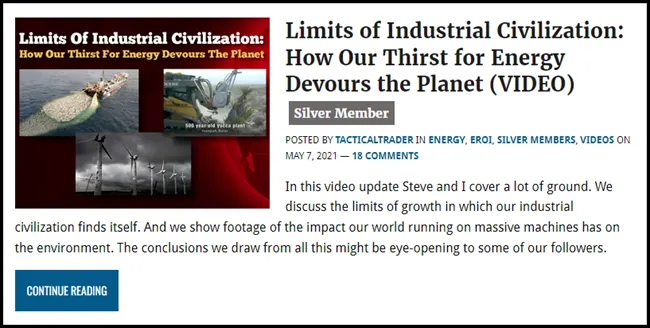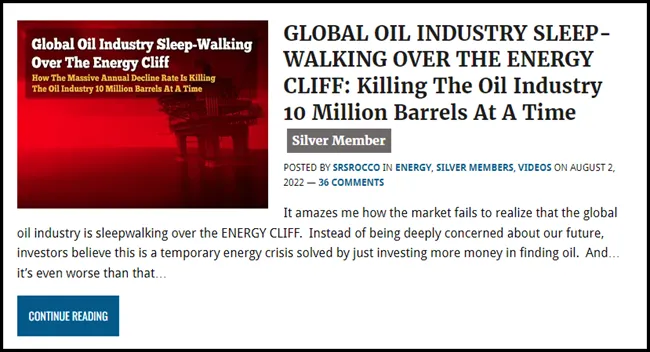 Again, if you are an existing member and would like me to include a Post or Report not shown here, you can do so in the comment section below.
DISCLAIMER: SRSrocco Report provides intelligent, well-researched information to those with interest in the economy and investing. Neither SRSrocco Report nor any of its owners, officers, directors, employees, subsidiaries, affiliates, licensors, service and content providers, producers or agents provide financial advisement services. Neither do we work miracles. We provide our content and opinions to readers only so that they may make informed investment decisions. Under no circumstances should you interpret opinions which SRSrocco Report or Steve St. Angelo offers on this or any other website as financial advice.
Check back for new articles and updates at the SRSrocco Report.  You can also follow us on Twitter and Youtube below: