During Tom Cloud's newest precious metals update, he discussed the rising silver premiums on official silver coins as well as the oversold platinum market.  Not only have premiums increased on the Silver Eagle coins ever since the U.S. Mint suspended sales to the Authorized Dealers, but they have also increased on other official silver coins.
While some precious metals analysts have made a big deal out of the U.S. Mint suspending sales of Silver Eagles, it's just business as usual.  The U.S. Mint cut back on Silver Eagle production due to the much lower monthly sales figures compared to a few years ago.  However, when a few large buyers came in and wiped out the inventory, they needed time to build it back up.
Regardless, the low silver price has pushed up premiums on many of the official silver coins.  Tom explains this in his newest video below:
Also, Tom talks about the oversold Platinum market which is now trading at low of $800 compared to over a $1,000 at the beginning of the year.  The Commercial hedgers are NET LONG Platinum by 5,700 contracts, the first time since over 25 years: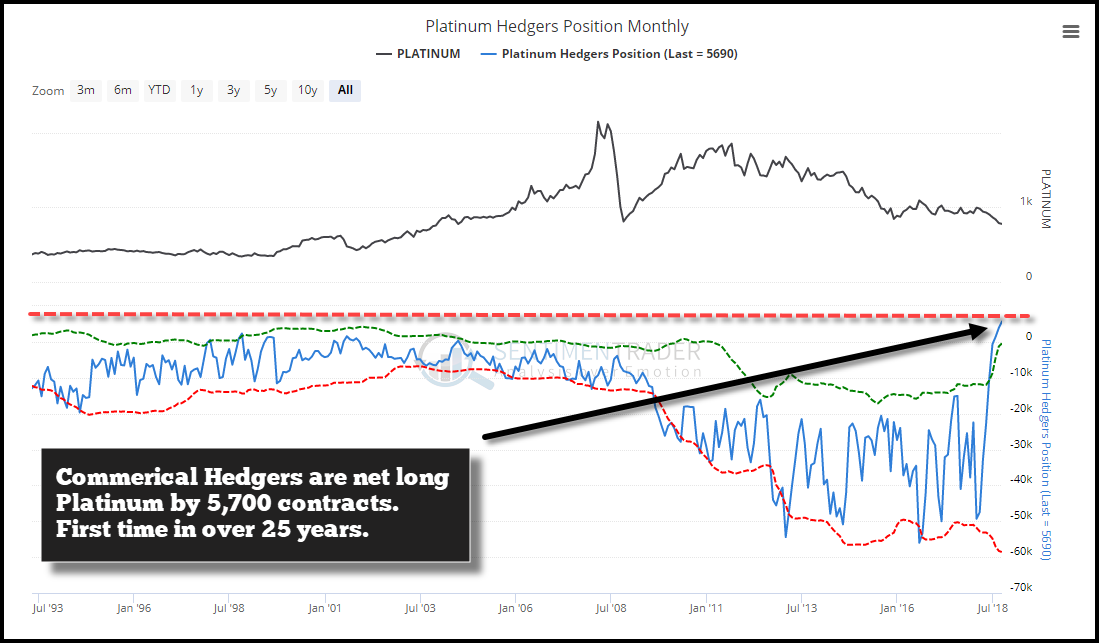 Lastly, if you haven't checked out our new PRECIOUS METALS INVESTING section or our new LOWEST COST PRECIOUS METALS STORAGE page, I highly recommend you do.
If you are new to this site, you may want to check out our PRECIOUS METALS WEBINAR.  There is a lot of excellent material discussed during that webinar… for free.
DISCLAIMER: SRSrocco Report provides intelligent, well-researched information to those with interest in the economy and investing. Neither SRSrocco Report nor any of its owners, officers, directors, employees, subsidiaries, affiliates, licensors, service and content providers, producers or agents provide financial advisement services. Neither do we work miracles. We provide our content and opinions to readers only so that they may make informed investment decisions. Under no circumstances should you interpret opinions which SRSrocco Report or Steve St. Angelo offers on this or any other website as financial advice.
Check back for new articles and updates at the SRSrocco Report.  You can also follow us on Twitter and Youtube below: