Why does JP Morgan's SLV ETF continue to bleed silver??  I discuss this and many other topics with Tom at Palisades Radio.  Also, will the continued "Shortsqueeze campaign" bring in more investors and higher prices??  It could.  However, even if it doesn't the mid to long-term fundamentals for silver and gold only get stronger.
In the first half of the interview, I focus more on the current silver market and dynamics.  But, the information discussed in the second half of the interview to me is much MORE IMPORTANT to listen to.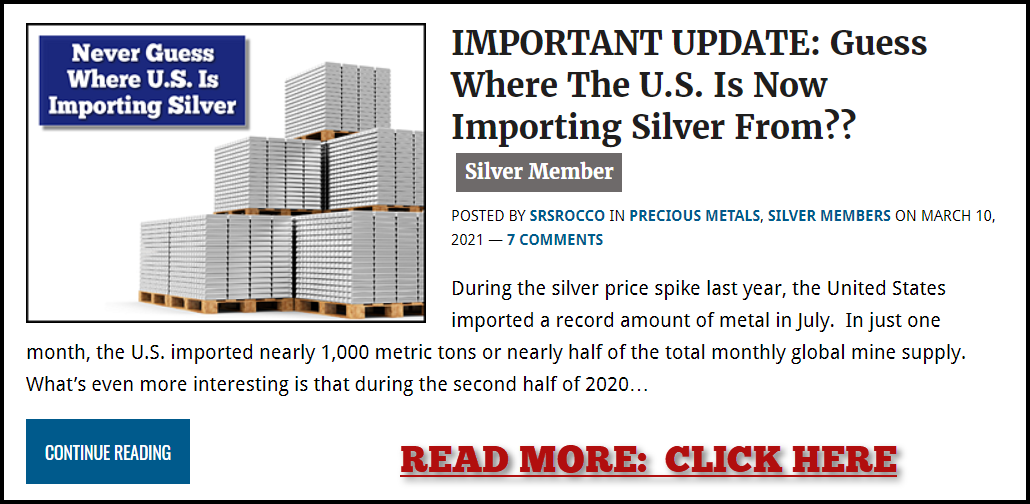 The information discussed during the second half explains how the coming ENERGY CLIFF is going to change the world as we know it.  And unfortunately, most people do not understand this negative energy dynamic.
If you want to learn more about how much ENERGY was consumed in ancient times to produce Silver, you should check out my video below.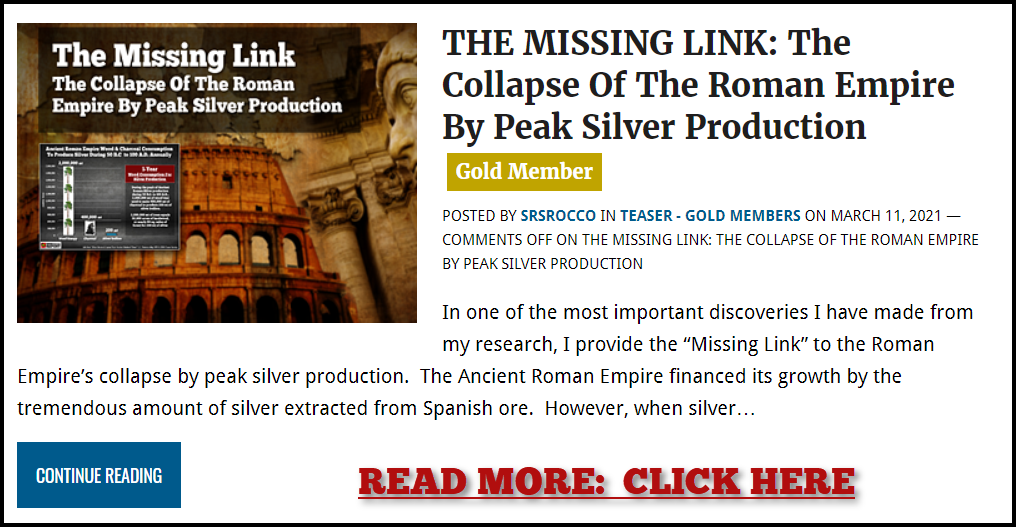 DISCLAIMER: SRSrocco Report provides intelligent, well-researched information to those with interest in the economy and investing. Neither SRSrocco Report nor any of its owners, officers, directors, employees, subsidiaries, affiliates, licensors, service and content providers, producers or agents provide financial advisement services. Neither do we work miracles. We provide our content and opinions to readers only so that they may make informed investment decisions. Under no circumstances should you interpret opinions which SRSrocco Report or Steve St. Angelo offers on this or any other website as financial advice.
Check back for new articles and updates at the SRSrocco Report.  You can also follow us on Twitter and Youtube below: