There will be some serious disruptions in the financial industry and market over the coming years.  Very few individuals are prepared for what's coming.  Only a small fraction of the public understand the value of owning precious metals.  While I have focused my research and writing on the energy, precious metals and mining industries, I do not have a lot of experience in the gold and silver retail-wholesale market.
It is for this reason I have decided to include and sponsor precious metals expert Tom Cloud on the SRSrocco Report site.  Mr. Cloud has been in the precious metal industry since 1977.  Every conversation I have with Tom, I learn a remarkable amount of new information about the precious metals retail and wholesale market.
Tom Cloud has a wealth of knowledge about the precious metals industry that I am glad he can now share with the SRSrocco Report readers and members:
One of the most important reasons I decided to sponsor Tom Cloud on the SRSrocco Report was his honesty and integrity in his business practice.  I explain why from this section I wrote on our new PRECIOUS METALS INVESTING page.
Why Contact Precious Metal Expert Tom Cloud?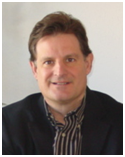 This is Steve St. Angelo of the SRSrocco Report. Even though I started investing in the precious metals since 2002 and have been writing about the industry in my blog for the past three years, I didn't spend much time focusing on retail aspect of the market. Actually, I just enjoyed doing the nuts and bolts research on the energy, precious metals and mining industries.
However, I have a quick interesting story to share. Several years ago, I was speaking with a neighbor about precious metals. I noticed after many conversations, this individual became more interested in the reasons to own precious metals. Then one day out blue, this individual told me that he had purchased gold. I was ecstatic that he finally realized the importance of owning gold and silver.
Unfortunately, a few months later he shared with me that even though the price of gold had risen from where he had purchased it, his total value was still much lower than the current market price. I asked him where he had purchased the gold and he told me it was from one of the large dealers he saw advertised on TV. I then realized he had paid a very high commission for the gold, but didn't figure it out until later.
This sort of activity continues to take place in the precious metals retail market today. Individuals who are new to the precious metals industry do not understand how to correctly purchase precious metals because they have not been educated. Furthermore, investors who have been buying gold and silver for years do not realize there are less expensive products and services available.
This is the very reason I decided to sponsor Tom Cloud as the SRSrocco Report Precious Metals Expert. I have known Tom for only a few years, but have learned a great deal more information about the industry from each conversation. Through these conversations, I began to realize that Tom is one of most trustworthy and honest precious metals dealers in the industry.
In the past, I have been offered deals with other websites, but refused. However, now that I realize that Tom Cloud offers some of the best rates and services in the precious metals retail industry, I will only be sponsoring his service on my website.
About Tom Cloud: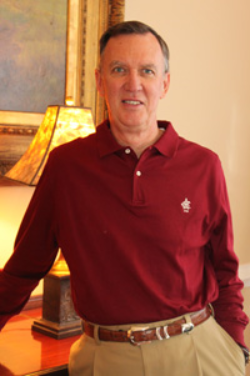 Thomas Cloud is the Chairman of the Board of Turamali, Inc. and has a long and successful advisory track record in both financial planning and tangible assets. Tom Cloud has been a precious metals, rare coin and diamond dealer for nearly 40 years and his expertise as a financial counselor and thorough knowledge of the products he recommends has attracted an impressive list of individuals and major institutions from across the United States.
Since 1977, Mr. Cloud has devoted his attention to all areas of tangible asset investing, offering a "hands on" approach to each and every Turamali, Inc. client. A graduate of the School of Business of the University of Georgia, Mr. Cloud has been approved in six states to teach CPE credits to lawyers and certified public accountants. He has served on the American Council for Tangible Assets Board (ACTA), a national lobbying group in Washington (1984-87), and the Advisory Board of Intercap, Ltd. (1983-88), which was one of the world's five largest money management firms. Additionally, he served on the Board of Directors of Willie Mays Enterprises, a financial consortium headed by Mr. Mays (1984-1994), and was selected to serve on the Advisory Board of Santa Fe Management, S.A., a prominent firm specializing in leveraged acquisitions and recapitalizations. Most recently, Mr. Cloud was appointed to the Board of Reference for the Christian Film and Television Commission. Further he is an active volunteer with the James Worthy Foundation for underprivileged children.
Mr. Cloud also serves as President and CEO of two other firms, National Numismatic Associates (NNA) and National Historical Autographs (N.A.), both located in Atlanta, Georgia.
To Contact Tom Cloud:
Call (800) 247-2812 or (912) 638-3511
---
Lastly, I will be posting new updates from Tom Cloud every other week or so.  Not only does he share information about the economy and market, he also provides insight as to what is taking place in his industry.
Please check back for new articles and updates at the SRSrocco Report. You can also follow us at Twitter and Youtube below: