Yes… another U.S. Nuclear plant bit the dust last month as the Palisades Nuclear Power Plant in Michigan permanently shut down after more than 50 years of operation.  This is a BIG DEAL as the Palisades alone provided Michigan with 5.6% of its total electricity power supply.  Also, I will be a part of a Palisades Radio Twitter Spaces chat with Doomberg, and The Market Sniper on Friday at 1 pm EST, May 10th.
Here is a link to the Twitter spaces Live Chat tomorrow:  Palisades Radio SRSroccoReport, Doomberg, & TheMarket Sniper Chat.
You need to have a Twitter account to listen live to the Twitter Spaces chat.  If you DO NOT have a Twitter account, you may want to consider getting one because I plan on doing more of these, including hosting them in the future with guest speakers.  If you don't have or do not want a Twitter account, you can wait until Tom at Palisades Radio publishes a Youtube version of the live chat.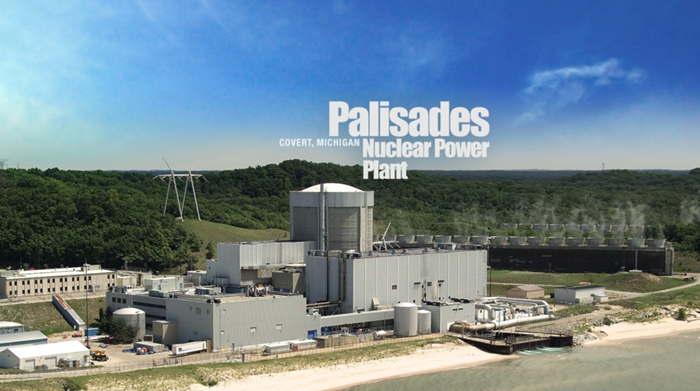 Entergy, the owner of the Palisades Nuclear Power plant, decided to shut down the plant because it lost nearly $200 million a year (based on 2020 data) versus the typical natural gas generation plant.  However, with natural gas prices now triple what they were in 2020, nuclear power may be more economical.  Regardless, Entergy ceased operations at the Palisades Nuclear Plant on May 20th and will be selling the plant to Holtec International for decommissioning, which will cost an estimated $630 million and won't be complete until 2041.
I will be discussing some of the details behind Michigan's planned nuclear and coal plant retirements for 2022 and 2023 during the Twitter spaces chat, but will likely do a Subscriber Video on this information because it is very important.  Michigan plans to lose STABLE Nuclear & Coal power by adding more "JUST-IN-TIME" natural gas and VOLATILE wind-solar power.
DISCLAIMER: SRSrocco Report provides intelligent, well-researched information to those with interest in the economy and investing.  Neither SRSrocco Report nor any of its owners, officers, directors, employees, subsidiaries, affiliates, licensors, service and content providers, producers or agents provide financial advisement services.  Neither do we work miracles.  We provide our content and opinions to readers only so that they may make informed investment decisions.  Under no circumstances should you interpret opinions which SRSrocco Report or Steve St. Angelo offers on this or any other website as financial advice.
Check back for new articles and updates at the SRSrocco Report.  You can also follow us on Twitter and Youtube below: