Tom Cloud provides a new precious metals update and explains more details of his business products and services.  In future updates, Tom will be sharing more information about the retail business and the advantageous of owning certain products.
You can read more about Tom Cloud and the specials his company offers at our new PRECIOUS METALS INVESTING page.
Today the metals jumped higher as the Dow Jones and broader markets sold off during latter part of the trading day.  Gold gained $20.60 to $1,267, while silver added another $0.32 to $17.53 when the markets closed in the West.  However, the situation in Asian trading is quite interesting as the metals continue their rally while the Nikkei is currently down 624 points: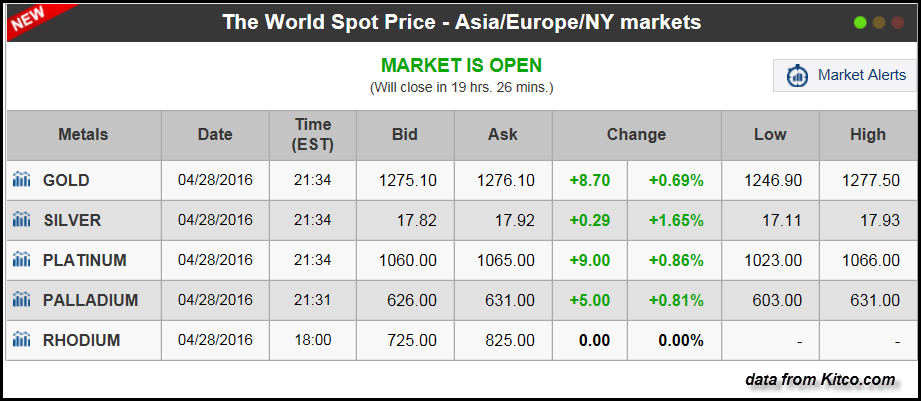 Gold has added another $8 and silver is up $0.29 in early Asian trading.  It will be interesting to see how the markets progress at the end of Asian trading as well as how gold and silver perform when the Western markets open tomorrow.
Investors need to realize that even though the Commercials are heavily short gold and silver, the situation in the financial system is very unstable.  While many precious metals analysts believe that gold and silver are going to be whacked lower due to the huge short leverage by the Commercial Banks on the metals, at some point they will lose the ability to control the paper price.
It's impossible to know when this will occur, but it's much wiser to have a position in the precious metals EARLY than LATE.
Please check back for new articles and updates at the SRSrocco Report.  You can also follow us at Twitter and Youtube below: